My poems (mostly in alphabetical order)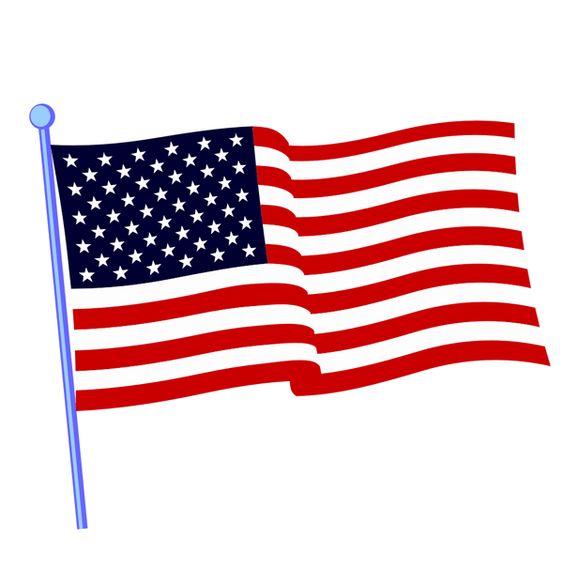 America
It is the land which, through the years, the brave aspired to;
Whose shores with open arms have welcomed every creed and hue;
Where all ideas of "right and wrong" our forebears could devise
Have yielded and adapted in the name of compromise.
A place where words like "freedom" still inspire and enthrall
All those who forsake tyranny for justice under law.
A wise man said it is the last best hope mankind has got:
This land of never ending change we call the melting pot!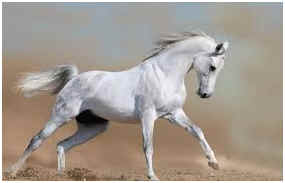 The Ballad of John McCain
They say there's cancer in his brain,
But that won't daunt old John McCain.
Back when he ditched his Navy jet
He told Death's angels "Nope not yet!"
His captors tried to break his will,
They hinted darkly that they'd kill
Him if he wouldn't bend and yell,
And his reply? "You go to hell! "
In time he came back home and ran
For Congress, and was judged the man
To represent our driest state
With Cindy as his loving mate.
And then he made a White House run
But wasn't found to be the one,
And so he went back to the Hill
Unbent and proud – a maverick still.
Back there he'll serve until his end --
He'll never falter, never bend.
Not John McCain, he is the one,
He's Arizona's favorite son.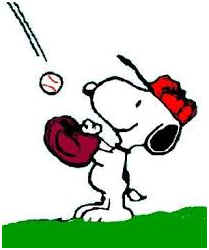 Baseball
A mighty nation's special game,
The world was never quite the same
Once some guy name of Doubleday
Taught men, and boys too, how to play.
The rules are simple, as we know,
To swing a bat, and catch and throw,
To run the baselines, never roam
Outside them 'til you've made it home.
Beneath the summer's golden sun
The crowd roars out at each home run.
Each time a bat cracks, it enthralls
The cheering fans who watch the balls
Sail through the pleasant summer air.
Was ever there a game so fair?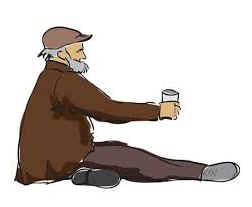 Beggars
As I was walking down the street one bright and sunny day,
I saw a beggar man ahead, crouched down along the way.
O' I was young and quick to judge, and promised then and there
That I would never beg, like he, in hopes someone would care.
"Shame, shame on you," I scolded him. He sullenly looked up
And shyly raised what looked to be a rusted, silver cup.
"If you can spare a coin," he spoke, "I'll tell a truth to thee."
"And what, that I don't know, old man, can you say unto me?"
The old boy smiled and answered then, "A truth you might deny.
But one you'll understand too well when time has passed you by."
And then his words depressed my youthful spirit like a pall:
"Time," said the ancient citizen, "makes beggars of us all."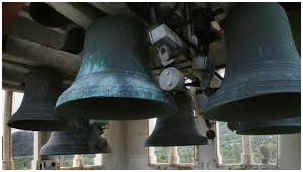 The Bells
For Teddy Kennedy
Toll on, O' Bells, toll on, toll on, toll on,
Remind us that our stalwart friend is gone…
That all he did belongs now to before,
For he will walk among us nevermore.
Rejoice with us that here he gave his best
Before the angels called him home to rest.
Tell each of us, "O' listen now to me,
Before you know, my voice will call to thee."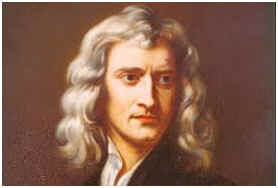 The Big Three
A Physicist's Delight
It isn't the equations that, per se,
Play ping pong in my head most every day.
No, I would say the conservation laws
Are what bedevil ... puzzle ... give me pause.
Momentum (straight and round) and Energy
Seem destined always just the same to be.
Like quick change artists, changing shape and form,
Their underlying constancy the norm.
The other laws, 'though priceless they may be
Pay homage to these arch conservers three.
They seem so fixed for all eternity ...
Momentum (straight and round) and Energy!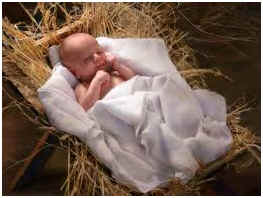 Blessed Baby
Blessed Baby in the hay,
Born on that first Christmas day
Underneath a Nova star
Seen by wise men from afar:
Guide us with Your gentle light
Through the darkness of the night,
To a new and perfect morn
Like the one when You were born.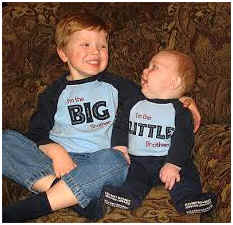 Brothers
When I was young I wished I had a brother,
The sisters that I had just weren't the same.
Just like my father and my mother,
The girls couldn't join me in each boyhood game.
But then I learned a Man from Galilee
Spoke of another Father we all share.
This Man died on a cross for you and me,
And doing so became our Brother there.
I often talk to Him, with countless others,
Sometimes in song, sometimes within a poem.
He taught us that in truth all men are brothers,
Both here and in our Heav'nly Father's home.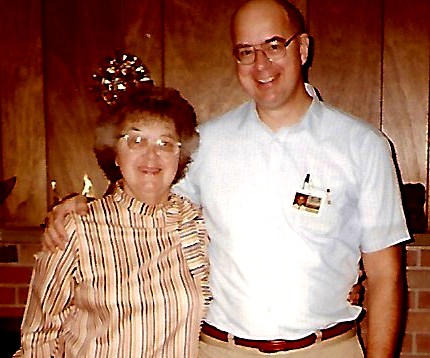 'Bye 'Bye, My Mom
We lunched by Narragansett Bay,
Shared memory and sigh.
We'll reminisce again one day
When time has passed me by.
Until that time I'd like to say
You're loved by me, and why:
You were a fighter all the way!
My gallant Mom, 'Bye 'Bye.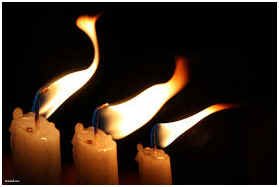 Candles in the Wind
To my first love
Of all the memories of my youth, a special one of you …
Of that brief time when love for each of us was something new.
When in our hearts we felt our love would bloom and last forever…
That we would drift apart one day, to find another, never!
Our loving grew into a bond so passionate and strong
That you were puzzled when your mother told you it was wrong.
And yet the day came you agreed with her that we had sinned,
And young love's flames died in my heart like candles in the wind.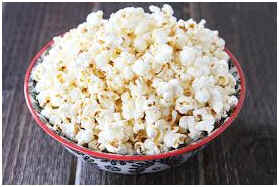 Carol's Corn
There's nothin' on a Christmas morn
Like some of Carol's candied corn!
It's rolled in car'mel to perfection,
And is my fav-o-rite confection.
Munchy, crunchy, sweet as her,
It's guaranteed to make you purr.
The best darned popcorn in the nation,
You'd love it too, this taste sensation!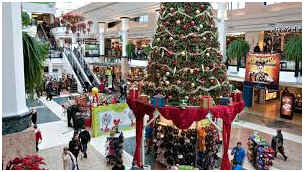 A Christmas Message
Christmas time has come back to the city once again.
Shopping malls ring with the songs of merry gentlemen.
Men in Santa suits are list'ning to the girls and boys
On their best behavior rattling off their lists of toys.
Parking lots all overflow with cars of every kind.
Eager folks flood into stores with presents on their mind.
Competition's more than brisk for items that are rare.
Greediness fills fragrant, piney-scented Christmas air.
In the midst of all of this, three ragged little boys
Stare with eyes of longing at three little plastic toys.
Sadly does their mother watch; a tear falls from her eye.
Checking in her purse again, there's not enough to buy
A single toy, not two, not three, this Christmas will be bare ...
No presents underneath a tree, which also won't be there.
Out of the crowd a man steps forth, he bows and asks, "May I?"
He takes her hand and presses in more than enough to buy
A little tree, three toys and also food enough to feed
Three growing lads so very, very desperately in need.
He steps away; her voice of thanks is drowned out by the crowd.
Yet does he hear another voice, not nearly quite as loud.
He turns to greet the speaker, but there is no person there ...
Only a Christmas message wafting through the Christmas air;
It's just a whisper in his mind, but clear as it can be:
"What you have done here for these children, you have done for Me."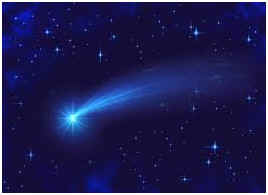 A Christmas Star
I saw a star fall Christmas night,
Marked by a trail of ghostly light.
From where it came, I do not know;
I only saw its final glow.
I'd seen stars fall before, for sure,
But none 'til then seemed quite so pure.
Could this be heaven's holy seed,
Sent down in this, our hour of need?
Or did my sense of wonder there
Spring from some inner, dark despair?
We are so lost, in discord mired
Another manger seems required
To light the way from bad to good
And join us all in brotherhood.
And if He comes again will we
See that He comes to set us free
To build a world where He will stay,
Where every day is Christmas day?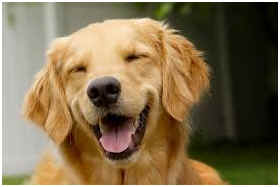 Clever Me
I try to sleep more than our cat,
But in the process I fall flat.
I try to make more noise than Mutt,
And wifey says I am a nut.
Canary puts my songs to shame,
Compared to him my tunes are lame.
I'm best, however, of the brood
Providing them with tons of food.
I hope they realize forever
Because of this, I am more clever.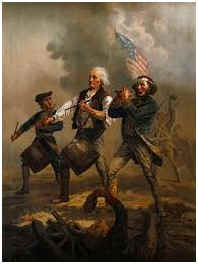 Color Us Lucky
Written on the occasion of President George H. W. Bush's Funeral
Color us lucky because our birth
Was in the grandest land on Earth.
Whose borders rest with stately ease
Between two mighty, sun-splashed seas.
Whose flag flies bravely high above
A people with undying love
For mankind's brightest, noblest aim:
That all be free, in freedom's name,
To live God's gift to you and me ...
The one we call sweet liberty.
Yes color us lucky, where'er we roam,
To have America for our home!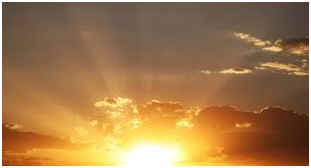 Dawn
On the wings of the morning my love comes to me,
And the smile on her face is a wonder to see.
A mug of hot coffee she bears in her hand,
And it's brewed to perfection --- not strong and not bland.
Muffled sounds of civilization are heard,
And out of a bush floats the song of a bird.
The Sun is awake from its long evening slumber,
Sweeping stars from the carpet of night beyond number.
My mind is at peace, and the dawn seems to say:
"May my breeze bring to you yet another fine day!"
And I think to myself, in my reverie there
I can hear my God's voice in the sweet morning air.
"Be courageous, my son, do for Me what is right,
And I promise a new dawn will follow each night."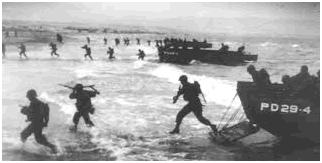 D Day!
Remembering WW2
'Cross the Channel, through the air,
The Yanks are headed over there.
Through the hedgerows, 'cross the ditches,
Here we come, you sons o' bitches!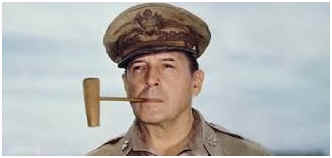 On the Death of General MacArthur
The evening shadows creep along the wall now,
The world outside the window's growing dark.
Out of the past I hear the bugle call now;
The bullets that I dodged now find their mark.
Like wine, the days I marched upon the plain there
At West Point now grow faint through sixty years.
Marred by a thousand soldiers who have lain there
Upon the fields of battle, fraught with tears.
It is, perhaps, a General's damnation
To grow old while so many soldiers died.
They fell believing Duty, Honor, Nation
Were worth the creed by which all soldiers bide.
The phantom bullets pierce deep in my heart now,
My time has come to tap death's fearsome door.
Yet do I once more rally with a start now
And cry with failing voice, "The Corps! The Corps!"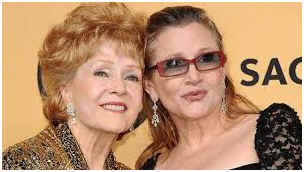 Debbie and Carrie
Debbie Reynolds and Carrie Fisher
She was America's sweetheart … the movies' cuddly child.
And many a song she sang to us in tones both sweet and mild.
Her daughter took a different path, a Star Wars princess she,
Tormented by a mix of drugs and bipolarity.
And yet a bond of love was forged between this storm–tossed pair…
A bond which, broken by one's death, the other could not bear.
And so, when Carrie's sudden death suggested they must part,
Her mother, sad and stricken, followed with a broken heart.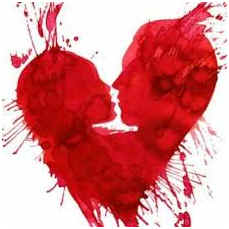 Do You Know?
Do you know how important you've been to my heart?
Do you know how I missed you when we were apart?
Did you know when, at Duke Z's we went out to dine,
That I hoped then you'd be my lifelong valentine?
If you know all of this, all of this and much more,
Then you know why I cherish and love and adore
What we two have enjoyed since those days of lang sein...
And why you, through the years, have been my valentine.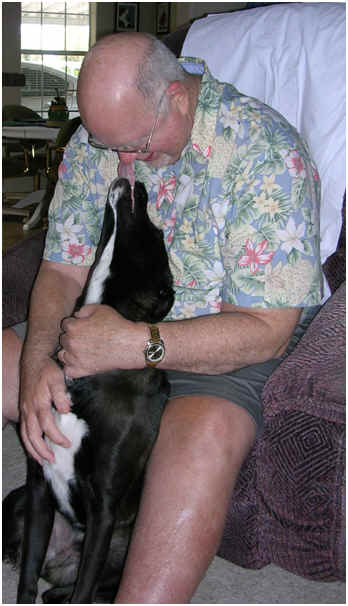 A Doggerel Love Letter
I am dog, so mark me well.
I yap and bark and growl and yell
At strangers when they're at the door,
For it's my job, you see, to roar.
I'll be your pal and that's for sure,
With love that's rarely found so pure.
I don't know why I love you so.
I'd die for you, that's all I know.
And while I live, I'll be your friend.
I'll be there for you 'til my end.
No matter what life serves you up,
I'll guard you. Love, your faithful pup.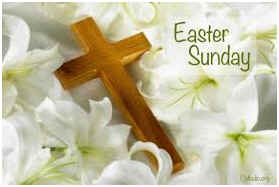 Easter, Easter
Easter, Easter, holy day
When God took my lord away.
Told an angel, "Roll the stone
From the grave and bring Him home.
Leave behind the Holy Ghost
For the ones who love us most.
They will join us by and by,
When the stars fall from the sky.
He will lead them home to me
Where they'll glimpse eternity."
Empty Chairs
They all came down to Dallas town,
A city stained by dark renown,
To honor those, through somber stares,
Who should have sat in empty chairs.

Five empty chairs that symbolize
Brave officers who gave their lives,
Who never faltered that sad day
A mad man's gun stole them away.

God rest you, all who wear the blue.
A grateful public honors you,
And dreams of joining hands with others
When men realize they all are brothers.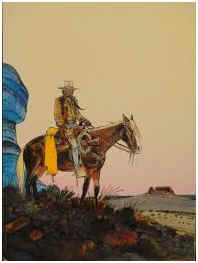 End of the Trail
An Old Cowboy Ponders his Mortality
The wild oats have gone all burnished gold now,
It seems the camp fire offers little heat;
The wind along the trail is growing cold now,
The sky is gray, the rain is laced with sleet.
Like ghosts the elk and deer drift down the slope now.
They'll winter in the valley far below.
Instinctively they know there's little hope now
Up here where savage winds begin to blow.
It was a pleasant season while it lasted,
And life was good for me and my old friend.
But spruce, by winters past all flagged and blasted,
Bear silent witness that all good times end.
And so I send my pony in a beeline
Down to the valley's respite far below.
But I ... this is the year I stay at tree line ...
This is the year I dream beneath the snow.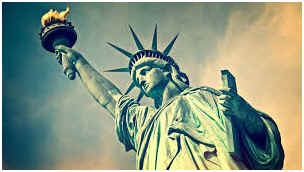 The Eternal Dream
I had a dream the other night
About a brilliant, radiant light.
It danced and leapt and flashed and whirled
Around a troubled, battered world.
It is the dream of every soul.
Without it no man can be whole.
It is a key, important part
Of every beating, human heart.
Its name: sweet, sacred Liberty:
God's wish that all His children be
Free of the tyrant's selfish whim...
To follow in the steps of Him,
The humble man from Galilee
Who taught his friends how to be free
To run the course, to win the race,
And leave the world a better place.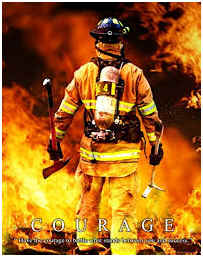 Fireman's Prayer
It might have been the mighty trucks,
It might have been the sound
Of men in fire-fighting gear
To conflagrations bound.
It might have been the secret hope
To keep folks from harm's way
That made me know I would become
A fireman one day.
I grew up and, with work and sweat,
The special dream came true.
I won the right to wear the hat,
The boots, the tunic blue.
And when my time on earth is done
I pray my heav'nly sires
Will place the hose within my hands
To battle heaven's fires.
The First Thanksgiving
To our friends and family, Thanksgiving 2018
They trimmed their sails and ploughed across a wild and stormy sea.
They ventured to the New World in a quest for liberty.
They landed on New England's coast… a place called Plymouth Rock,
And stepped ashore on that great stone as if it were their dock.
Already days were growing short, and Fall was in the air,
But this was their new home, and they would live or perish there.
Virgin timber fell beneath the woodsman's shining ax,
Humble cabins rose to sounds of busy hammer whacks.
Several didn't make it through those days of ice and snow,
Their graves were wisely hidden so the Indians would not know.
At last sweet springtime came and seeds from England's shores were sown.
By Summer's end the seeds had changed to crops all fully grown.
They made a feast of thanks both for themselves and Indian friends.
And here, Dear Hearts, is where the story of their struggle ends.
They thanked the God of pilgrims everywhere for lives worth living.
And we remember them each year we celebrate Thanksgiving!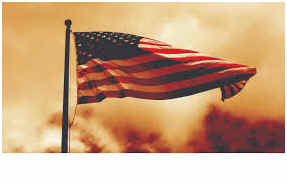 Flags of Freedom
Banners flutter in the skies,
But one of these stands out, it seems…
Perhaps because it signifies
The human heart's most cherished dreams.
Red and white, with stars on blue,
Every time it is unfurled,
It cries its sacred message to
A freedom-hungering captive world:
Crush the tyrant's grinding boot,
Fight and perish, if need be.
Nothing's gained by standing mute
In the face of tyranny.
Rally 'neath your own dear flag,
Keep the faith ('though some may fall).
Never let your spirits sag,
Freedom is the right of all!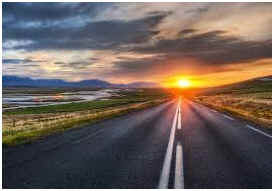 Freedom's Road
America's a coat of many colors;
Its cloth was woven by a mighty hand.
The threads, a thousand cultures and religions,
All came together in one special land.
Arm linked in arm they sailed across the oceans
And met the evil tyrant face to face,
Their blood, poured out upon a hundred beaches,
Would leave the battered world a better place.
But none can say today there aren't new voices
Assailing each man's right and liberty
To grow and flourish in the light of freedom …
And thence becoming all that he can be.
So once again we rise to teach the despot
The lesson that our predecessors showed:
We aren't afraid to pay the price demanded
Of all desiring life on freedom's road!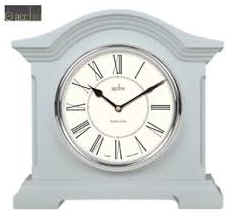 The Gift
This Christmas we received the gift of time,
Marked by tick and tock and pleasant chime.
Gently placed above the fireplace,
Our new clock's round and Roman-numeraled face
Counts the seconds smartly marching by.
Feebly struggle some against the sweep
Of the hands that hours and minutes keep,
Vainly seeking privileged place to hide
From the rushing, all-embracing tide
Washing over all within its reach.
Smart the pupil who, with practiced ear,
Does the message in the ringing hear...
Does the lesson of the ticking learn,
Told repeatedly each earthly turn,
Lesson that the friendly clock would teach:
As each day begins, so must it end.
Seize the hour before it's lost my friend.
Hearken to the tolling of my bell.
Drink the wine of life, savor it well.
Lift your glass, for soon it will be dry.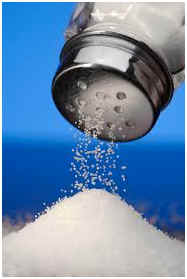 Grains of Salt
If your neighbor's belly achin'
And is always findin' fault,
Let your joy not be forsaken,
Take it with a grain of salt.
If you hear some person slandered,
Then recall what Jesus taught:
Don't forsake your inner standard
For your spirit can't be bought.
You can find some salt in bacon,
Buttered popcorn has it too.
If you feel your own gut achin'
Salt will make it feel like new.
O' the world has got full measure
Of the tongues that wag and bore.
Just be sure you've laid up treasure
When you knock on heaven's door.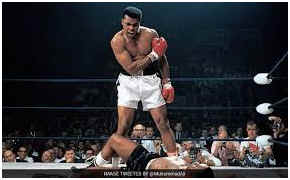 The Greatest

I watched a show the other day
About the life of Cassius Clay.
Known in later years was he
A Muslim with the name Ali.
As those who knew him can attest
Of all who boxed he was the best.
In later years he had his fill
Of punches and he grew quite ill.
Yet even then he did insist
That folks of color must resist
A culture that once held him down,
Denying him his rightful crown.
We lost him not too long ago,
He left us with old Smokin' Joe.
Although the parting made us wince,
'Twas time to say "Good Night, Sweet Prince."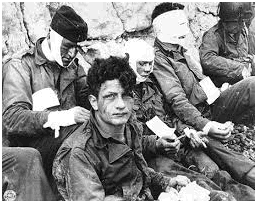 The Greatest Generation
The battleships' big bertha guns
Lit night like early morning suns.
We saw the flashes of their shells
Send Germans to a thousand hells.
At first light we could see the beach,
So close, and yet so out of reach.
Our landing craft then hit the sea,
It seemed it took eternity
For forward ramp to thump its sound
With bullets sizzling all around.
Our battle cries disguising dread,
We plunged in midst the mounting dead.
In water red as morning suns
We locked and loaded trusty guns.
So many of us died that day
I don't know what, I'm sad to say.
My pal was one of those who fell
In Normandy's hot day of hell.
Along with friends, he lies in France
In graves where spritely flowers dance.
They were the heroes of our nation...
They were its greatest generation.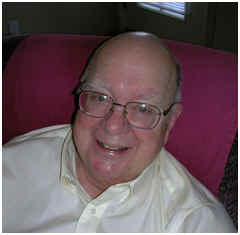 Growing Old
Growing old's a bummer, that's for sure.
It's clear each time I give my bod' a tour.
The hair atop my dome is history,
Where it's all gone is quite the mystery.
My ears are there, but they don't work so well,
What most folks say of late I cannot tell.
My eyeballs' vision's slowly growing faint,
The knees are well deserving of complaint.
I can't believe the plethora of pills
My doc's prescribed for half a dozen ills.
I could fill up a dozen pages more
Of tales of woe, but I'll no longer bore
You with the aches you'll feel when you grow old.
The good part is: amongst the dross there's gold.
We really do grow wiser as we age,
There're some might even say that we are sage.
And then there is the greatest gift of all...
For those with luck, a wonderful windfall:
A partner every bit as wise as we
Who promises, "The best is yet to be."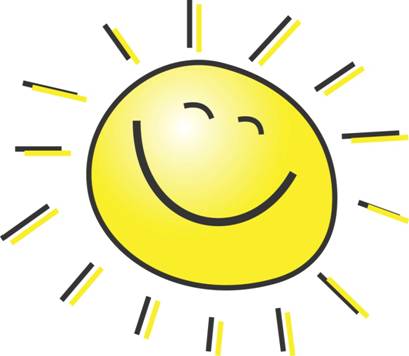 Happy Birthday, Sunshine
As this old body fails and it runs out of time,
I would like to say something, and say it in rhyme.
As I sang when a young boy with words O' so true,
You alone make me happy on days when I'm blue.
Your smile is the sunshine that brightens each day,
I pray to God, don't take my sunshine away;
I know the time shortens when we'll have to part,
But 'til that day comes you will lighten my heart.
I'm yours 'til the time comes we must say goodbye.
I treasure and love you. Forever, Your guy.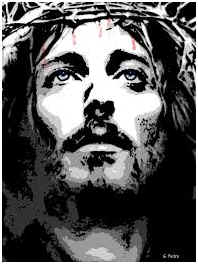 He is the Man
He is a prince, the wise men say,
Once sent to earth to show the way.
They killed Him up on Calvary,
But doing so, they set men free.
It was His end, the captors thought,
Not knowing that their actions brought
The angels down to end death's dream,
And bear Him homeward on a beam
Of dazzling, supernatural light
Pure as the Easter lily's white.
And there He sits beside His sire
Until it's time to save from fire
The men and women who receive
Him in their hearts and do believe
He is the Man, He is the One ---
He is God's one and only Son.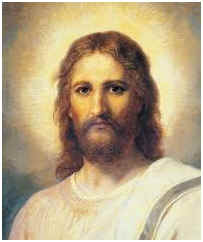 He Has My Back
For all the years I've been on Earth,
Yea even since my humble birth
I've felt Him by me all the way,
Protecting me from day to day.
He'll be my buddy 'til the end ...
My very best and truest friend.
When foes would break me on the rack
He rescues me ... He has my back.
He said He'd give His life for me,
And then He did, and set me free
To meet His Father, face to face,
When I am finished with life's race.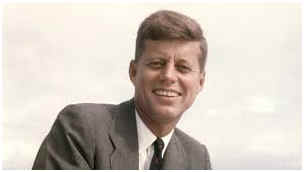 He Was the Man
They laughed a lot at Camelot, it was a special time.
Like Guinevere and Lancelot, they shared something sublime.
He was the hope of all the world; she was the queen of cool.
Society around her whirled, while he was no one's fool.
But lurking in our midst was one who lived to leave his mark.
Lee Harvey dwelled outside the sun, in places sick and dark.
He bought a gun to do the deed, and hid along the way.
A bullet sped like evil seed and found its mark that day.
So Camelot came to an end as life out of him ran,
We will not see his like again: our prince, he was the man.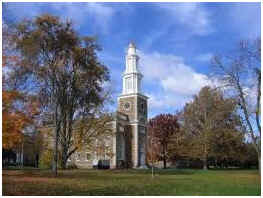 Homecoming
To my alma mater, Hamilton College
Where the leaves turn to flame
There's a hill with a name
That's remembered by all who were there.
It's the name of a school,
Education's bright jewel,
It's the name of our lady so fair.
And we'll praise Hamilton for as long as we live,
We'll come back home no matter how far;
All our love and support and affection we'll give
To the place that is still our bright star.
We will always be true
To the Buff and the Blue,
We will root for our own team to win.
But in life's greater school
We'll remember the rule
To play fair in the game that we're in.
Bless'ed Hamilton College your sweet chapel bells
Call us back to the place that we love.
And we hope, when we die, that our spirit still dwells
On the hill touched by Heaven above.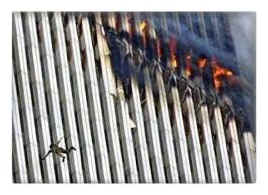 Homeward Bound
To those who jumped on 9/11
Floating downward through the air,
From the burning flames up there,
Robbed of any choice, I flee
To a rendezvous with Thee.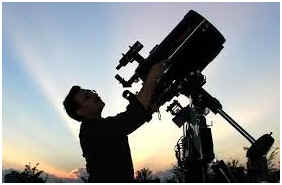 How I Wonder
Twinkle, twinkle, little Star,
I wondered once just where you are.
So I resolved to check it out
And found that you're somewhere about
Three million light years far from me
Set in another galaxy.
I also found you're not so slight
'Though here on earth your twinkling light
Seems coming from a single dot
From not so great a distant spot.
The experts tell us that you are
Much larger than our solar star:
You know, the one we call the Sun
A light our forebears thought the one
That dwarfed all other things in space
Before they learned that on their face
Was egg --- (you see, our sun's mere fluff
Compared to other stellar stuff).
And we, who pose so smart and fine
Turn out not worth a single line
In God's great book of things that are.
Twinkle, twinkle, little star.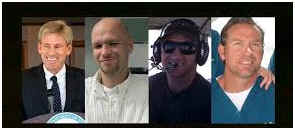 How Many?
For Chris Stevens and his Fallen Comrades
How many more must give their souls,
Their names etched in the list of rolls
To honor those who gladly paid,
That stars and stripes might never fade?
How many more times must we see
The caskets filled so we'll stay free?
How many heroes, brave as any,
Must die for us ... how many, how many?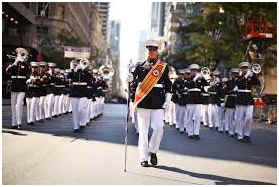 How Our Hearts Flutter!
Onward and onward and still on they come,
Blowing the brass horn and beating the drum!
Horses and gay floats and pennants galore,
Proud strutting band masters marching before.
Spectators waving and cheering so loud
Sousa himself barely drowns out the crowd!
Gayest assembly by man ever made…
How our hearts flutter and love a parade!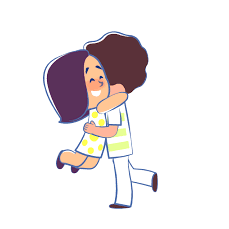 Huggin'
Trains were made for chuggin',
A chimp's ideal for muggin'.
Ruth was built for sluggin',
The CIA for buggin'.
Trucks can do your luggin'
And boats are good for tuggin'.
Shoulders are for shruggin',
But arms are best for huggin'.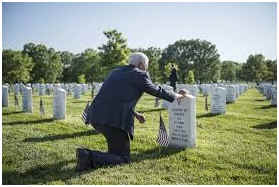 If Only
I don't think that I've ever felt this bad...
I doubt that I have ever felt more sad
Than when I watched the Christmas wreaths and greens
Laid on the graves of soldiers and marines.
While we old men shed bitter tears of sorrow,
Regretting that, for them, there's no tomorrow,
A fallen son or grandson here and there
Sleeps 'neath the peaceful, quiet graveyard air.
They say that just the good ... the brave die young
In countless foreign lands that are far flung.
Our planes return them home here to the states
Far from the passioned, mindless, awful hates
That cut them down when they were barely grown...
The names of some fore'er to be unknown.
Side by side as comrades now they rest.
So honor them, they gave their very best.
They kept our homeland safe, our lives secure,
And paid the greatest price men can endure.
And we, the old men, now must welcome them
Back home, while wondering what things might have been
If only we could be the ones now dead...
If only we had fallen in their stead.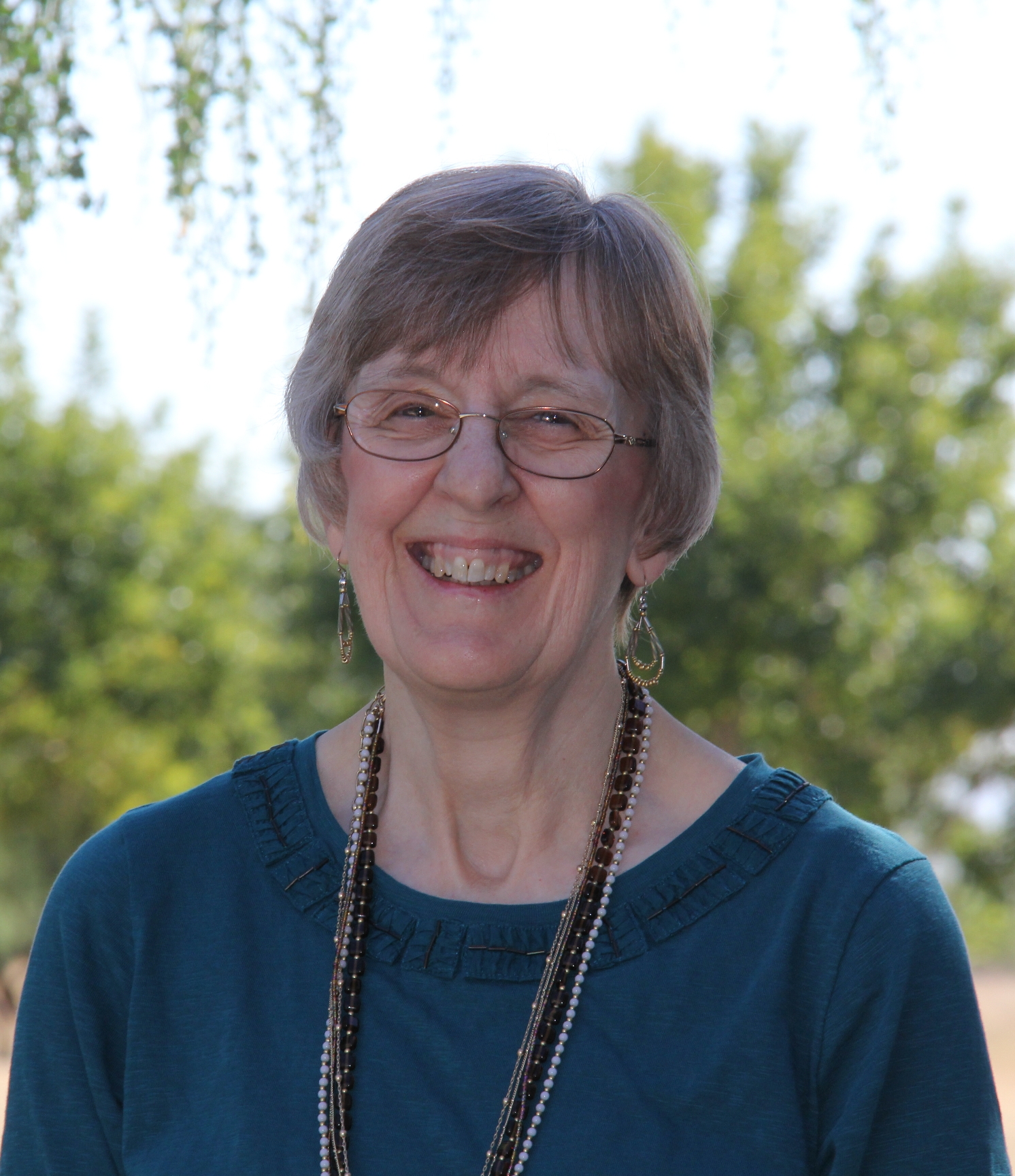 If You Would Make This Spirit Sing
To my wife on 2/14
If you would make this spirit sing,
If you would see my soul take wing,
If you would thrill this heart of mine
Then say you'll be my valentine.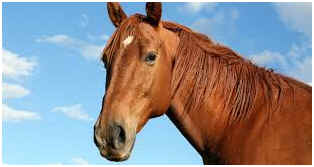 Jo
When my sister's horse died
She was a thing of beauty
With her forward pointing ears.
I grew too old to ride her,
Yet I kept her through the years.
More than a horse, she was my pet,
Companion, dearest friend,
And I was devastated when she
Came to life's sad end.
I was myself too old to find her
In her pasture green.
They found her in an orchard
Where, at times, she had been seen.
Laid out beneath the growing fruit,
She was a work of art.
I couldn't at first accept it ...
That it was our time to part.
Old Father Time had called her home
To where old horses go.
And though the hurt is fading,
I will ne'er forget my Jo.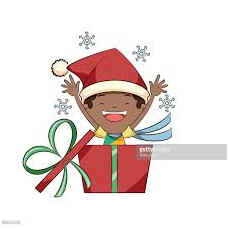 The Kingdom
A scientist looked up one Christmas day and surely knew
Wherever heaven was, it lay not up there in the blue.
He knew the sky is filled with suns and galaxies galore;
But there's no sign that high above lies heaven's golden door.
And yet he couldn't in truth believe that heaven didn't exist.
He had a feeling deep within that men had somehow missed
A greater truth ... a state of mind that Christ had spoken of
The day He taught His followers that heav'n lies not above.
"But where is heaven, then?" he pressed, "How shall I find the way
Where I might offer gifts to Jesus on this Christmas day?"
And then he heard a whisper, and he realized with a start
That heaven's not a place out there, it lies within our heart.
"If you would offer gifts to Me," the whisper seemed to say,
"Then give them to a child in need, for such of heav'n are they."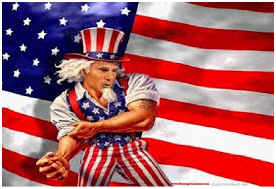 Know This
To those who hate America
All ye who hate, no matter what your creed,
No matter how obscene your craven deed,
Know this, and take it with you to your grave:
You cannot crush the homeland of the brave.
We know your kind, we've dealt with you before;
'Though loving peace, we have no fear of war.
The mad belief that you alone are right
Will turn to ashes in the coming fight.
You see, too many who you call your own
Have crossed the sea to live in freedom's home…
Have learned to love the lady on the shore
Who lifts her light beside the golden door!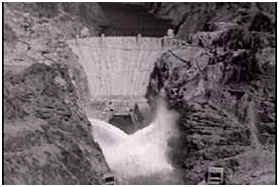 Land of Invention
Land of invention and home of "Can Do,"
Birthplace of mighty machinery are you!
Builder of bridges and trains and skyscrapers,
Molder of steel into mammoth Earth shapers!
Dams taming some of your mightiest streams
Generate power beyond Newton's dreams!
Yet do your scientists broaden the quest,
Coaxing more power from the nuclear breast!
Bold, your explorers have ventured to go
Deep in the sea and to poles decked in snow.
Now, having traveled to each earthly place,
They turn their gaze to the vastness of space!
It seems there's no problem science can't solve,
Backed by the true grit of Yankee resolve!
No place too distant, no job too tough
For men and women who have the right stuff!
What does the future hold? No one can say.
But it seems certain that you'll lead the way,
Ever inventive, 'though hated by some,
Leaving Earth better for those yet to come!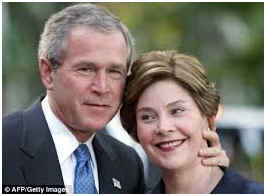 Laura at Christmastime
To Mrs. Bush
With gentle smile and charity
She is his softer voice,
Reminding us of all the reasons
We have to rejoice.
His the job to deal with hatred
Ne'er before dreamed of;
Hers to whisper in his ear
"No greater power than love."
Slowly, oh so slowly does
A wounded nation heal.
Steadfast does its leader meet
Its enemies with steel.
No less steadfast, she reminds us
Why we still have reason
To help one another in the
Spirit of the season.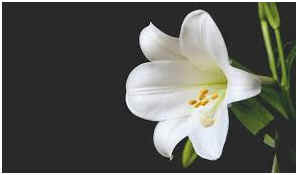 The Lilies
The Easter lilies bloom again
Throughout the Christian world.
They greet us every Easter morning,
Lightly waxed and pearled.
Like unseen ghosts their fragrance
Permeates the Spring time air.
It reaches into every room,
We smell them everywhere.
Their muted horns reminding us
Of why they bloom and flower:
In memory of Him who rescued
Us from Satan's power.
The Son of Man, who took the nails
And drank the bitter brew,
And died upon a cross that we
Might see His Father too.
O' child of heaven, lamb of God,
Arisen Easter day,
How lucky are we that you came
To Earth to show the way!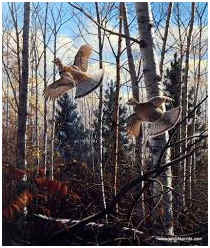 Love Call
The Drummer is a Ruffed Grouse
The smell of new frost thrills my nose
As petals fall from summer's rose.
A glimpse of life, another season,
Flee with little rhyme or reason
Like some startled drummer.
We call this autumn, season bright,
Of thousand colors, dancing light.
But sounds of rustling leaves at night
Too soon must die beneath the white
Of winter's snow.
A wisp of smoke, a distant fire
Rekindle flames of lost desire;
A yearning that I thought had died
Awakens once again inside,
But did you know...
An Indian love call rapidly flees
Away with the wind and whispering leaves
Of Indian Summer?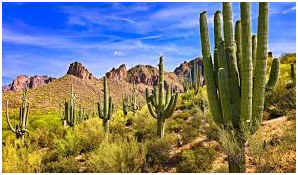 A Love Letter in the Sand
With your thorny arms unfurled,
You're the biggest in the world!
Patriarch of cactus land,
Saguaro, ruler of the sand!
Cut when ancient rivers swirled,
You're a wonder of the world!
Deep in depth and broad of girth,
Grandest canyon on the earth!
Full of promise, you're the one
With your endless days of Sun,
Basking in our great Southwest,
Arizona, you're the best!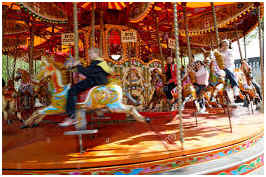 Love's Race
Love's a carousel, they say,
On which we men are forced to play.
We chase around, on bucking steeds,
Like knights intent on noble deeds.
Ahead the maids, with tossing curls,
Race out of reach despite our whirls.
The only way to catch a lass
Is snatch away a ring of brass.
Apparently, to win the race,
We must risk falling on our face!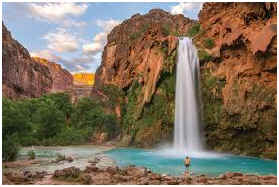 Lyrics for "My Arizona Home"
Oh I'm not ashamed to say Arizona is my home;
With its sunshine every day, no more need for me to roam.
True the cactus hurts my feet, and the pollen plugs my nose;
I could stand less summer heat, and the yucca ain't no rose.
But the desert skies are blue, and the heat, we say, is dry,
And the mountains have a hue that's a pleasure to the eye.
So I'm headin' back to where hills and valleys are aglow
With the desert's balmy air, and the mountains' coat of snow.
There are canyons everywhere, but the grandest of them all
Is the one that lies up there 'long the state's most northern wall.
True the tourists sometimes dive down the canyon's highest walls,
And they seldom do survive when their guardian angel calls.
But the others love the view of the biggest hole on Earth.
In the world there's but a few comin' close in depth or girth.
Oh I've seen the ocean's foam in my travels east and west,
But Saguaro's sandy home is the one I love the best.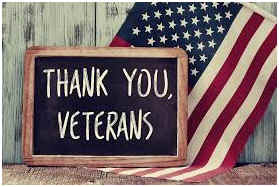 Memorial Day
A Thousand banners, nay much more,
Sprout from our nation's graveyard floor.
They wave there for Memorial Day
And fluttering, they seem to say
Here lie our boys, our missing sons,
Fallen under hostile guns.
They paid the price that we might be
Safe in the home of liberty.
Peace at last marks their repose...
They light the way for all of those
Yet destined for the hallowed sod.
Who, with faith in almighty God,
In battle fierce and daunting strife
Give up their very hold on life
And bravely charge into the night
That we might live in freedom's light.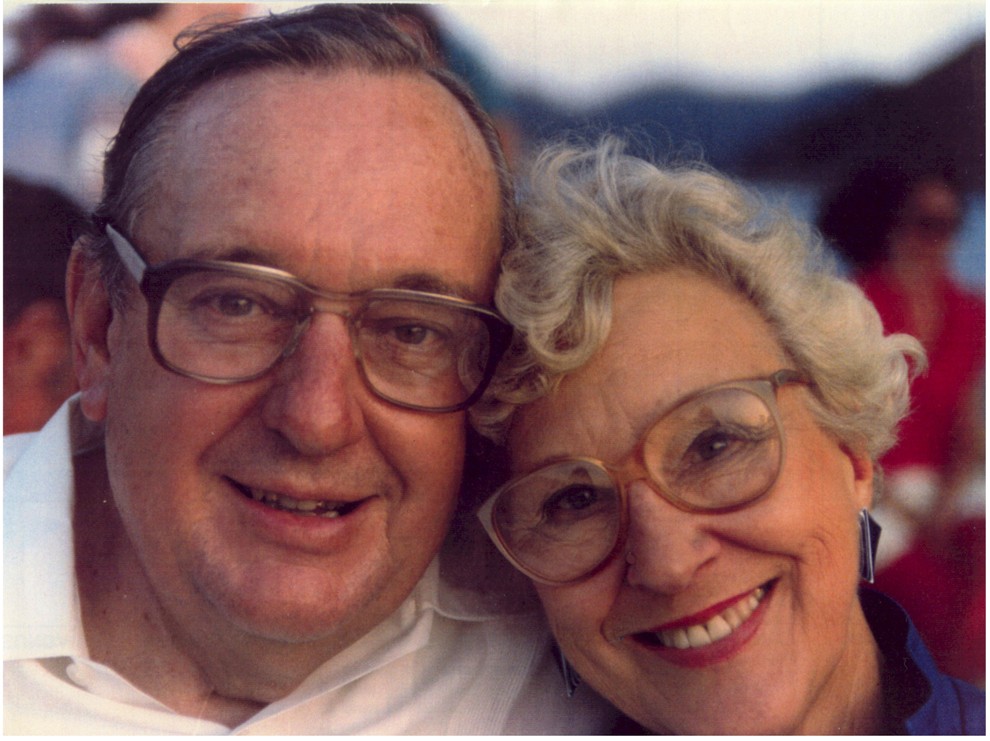 My Husband Jim
For Elouise after Jim's death
It's been so long since I saw him,
My friend, my love, my husband Jim.
Too long ago he went away
And left me yet awhile to stay.
The years alone were good to me,
I had my friends and family.
And there were all the yesterdays
Jim shared with me a thousand ways.
For years I held him in my heart;
'Though he was gone, we weren't apart.
But now, at last, it's time for me
To journey to eternity.
I see him there, 'though eyes grow dim;
He waits for me … my husband Jim.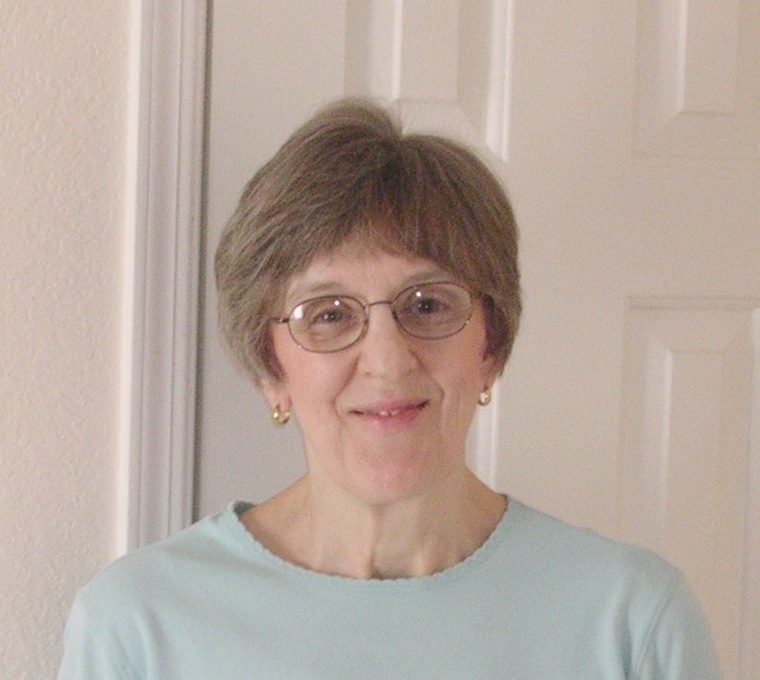 My Wife
On the wings of the morning my love comes to me,
And the smile on her face is a wonder to see.
She is the bird song and the morning sunbeam
That banishes night like an unsettling dream.
Her voice bids me greeting. I hasten to rise,
Lest I lose the sweet sight of those lovely brown eyes.
I hie myself out to a favorite chair,
She brings me strong coffee while I tarry there.
The humming she makes is so bright and so gay
As to focus my thoughts on the forthcoming day.
And I promise myself once again that my life
Will warrant this treasure … my sweetheart … my wife.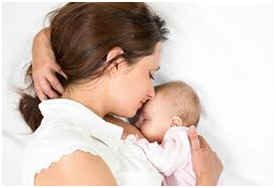 No Greater Love
You heard her heart and gentle voice
Before you felt the air.
She was your world, your universe
As you lay slumbering there.
The first thing your new eyes beheld
When opened was her face.
Through all your years of growing up
She gave a sense of place.
And now that you're a man, with luck
You'll be loved by another.
But son, you'll never know a greater
Love than that of mother.
Ode to a Houndog
A farewell to boyhood, written when I was young
Hound dog, floppy ears,
Aged and scarred beyond your years,
Grumbling from my father's chair,
Dreaming of some wily hare,
Mocking from its thorny lair:
All the fun you've brought to me
Since I was a boy of three;
You've been such a loyal friend,
Chasing rabbits 'round the bend,
But I know that it must end.
For I'll grow up, and you'll grow old.
A maid will warm me when I'm cold …
A woman's smile replace your yawn …
Your eventide will be my dawn …
Yet how I'll miss you when you're gone.
Old Indian Prayer
O' Great Spirit of the living waters…
Of the wind we cannot see…
Of the plants that cover the land
And of all the creatures in the Earth:
Give us knowledge and the wisdom to use it.
Temper our greed and enmity
Toward others of our kind.
Help us understand that life
Does not begin nor end with us.
Inspire us to treat Your gift
With wisdom and restraint,
That our children's children,
And theirs, and theirs
May prosper and grow closer to Thee
In this garden You have prepared for us
And for all of life.
Our Romance
To Marge
It must have been the Lord above
Who was the author of our love.
Perhaps he saw my empty life
And sent you down to be my wife.
It's true, when young, we lived apart,
Love but a promise in each heart,
But even Jesus was a boy
Before, as man, he taught us joy!
'Though some would say it was mere chance
That set the stage for our romance,
I know it was a grand design
That made me yours, and made you mine.
Our Shepherd
Upon a hill called Calvary
A Man gave up His life for me.
He was like none before or since…
He loved us 'though He was a Prince.
And we must love Him in reply
So that our souls may never die.
We celebrate His life in rhyme,
He's with us to the end of time.
He comforts us with staff and rod,
Our Shepherd, Jesus, Son of God
Pills, Cake, Shrimp and Wine
When you've had too many chocolates
And you're feelin' kind of ill,
Take a pill.
When the kids are actin' crazy
And your head begins to ache
Eat some cake.
When you're starvin' from a diet,
Yet you're feelin' like a blimp,
Eat some shrimp.
When you 'spect your husband's cheatin'
And life ain't exactly fine,
Drink some wine.
Pills, cake, shrimp and wine,
All of these, and more
Can keep a gal a-goin' 'til
She knocks on heaven's door.
The Potter's Wheel
If God is our Potter, then we are His clay,
He shapes and He molds us in many a way.
We sit on His wheel from the moment of birth
Until our time comes to return to the earth.

From our very conception He colors and fires
Our souls with a rainbow of wants and desires.
But not all the same from His pressures and paints,
We exit the wheel as both sinners and saints.

And how can this be, we might wish to inquire,
"Why aren't we all perfect, O' Heavenly Sire?"
Is it true that the evil one covets our souls,
And keeps us from reaching our heavenly goals?

The truth of the matter no mortal can say.
Yet God, in His wisdom, has shown us a way:
To atone for our sins 'ere the potting is done,
We can pray for forgiveness to Jesus, His Son.
A Prayer for Our Time
It's out there waiting. An infinite universe. Countless stars with strange new worlds in tow. Ours to explore, to reach out into the cosmos and touch. Will we make it? Will our space ships carry us across the void? Or will others seize the grand adventure from our grasp ... plunge us back in time ... destroy all we have built? Why, why do we hate one another so, while heaven itself awaits? When will the people of the world realize we are all in the same boat --- this tiny ship, orbiting a minor star --- our home, our planet, our Earth? Please, dear God, give us the wisdom to leave the garden you have prepared for us, and to explore the brave vastness of space. Guide us through the valleys of death, and save us from the greatest danger we have ever known:
Ourselves.
Precious Years
Dedicated to Gold Star Families Everywhere
With brave young hearts they marched away
To join the never ending fray
Of nations locked in deadly war
We've known so many times before.
Many would return to home
In boxes, never more to roam
The neighborhoods they knew when young
Before the call to arms was sung.
Now parents weep and reminisce
Of faces they so sorely miss.
Slowly does the grieving ease
In the tortured minds of these
Who heard the knock upon the door
And heard the dreaded news of war.
Slowly they'll grow less bereft
Till only blessed love is left,
And broken hearts recall with joy
Those precious years they had their boy.
The Prize
Born in struggle, blood and strife
Waged by men who dreamed of life
In the light of liberty
Free of hated tyranny.
Bravely was the battle fought
For the hallowed prize they sought:
Land of Opportunity …
Home for all who would be free!
Purpose
Pretty leaves outside my window, feathers for a favorite tree,
Wafting, waving, gently testing breezes from the distant sea:
Brief the time you spend among us, scarce' a season (not much more)
'Til the call of colder weather draws you to the forest floor.
While you're here you do your duty, toiling uncomplainingly,
Binding sun and earth and water into fiber for your tree.
Comes the fall you'll turn to crimson, drop in waves as north winds blow,
Drift to earth in numbers legion, vanish under winter's snow.
Even in your passing, though, is purpose, part of nature's plan;
For you'll leave a richer earth for unborn members of your clan.
Pretty leaves outside my window, living life so purposely:
When I fall to earth one autumn, will the same be said of me?
Resolutions
Resolutions! Resolutions! I've sure made my share!
Dreamed up burdens that no super human being could bear!
Learn it! Do it! Eat it! Lose it! Work out every day!
Be more social ... more successful! Win in every way!
Every New Year strewn with failures, every vow a joke.
Be a vegan? What, no hot dogs? Sure, and why not croak?
After all the years of soundly falling on my prat,
Here's one I can handle: Lose the muscle, keep the fat!
Roles

If you will do your very best,
Then fear not, God will do the rest
To get you where you're meant to be
In His great book of destiny.
He sets for all of us the roles
That we must play to reach His goals.
It's up to each of us to pray,
To learn the roles He'd have us play.
Semper Fi
Anxious mothers, wives and children,
Fathers, brothers, sisters too
Eagerly await the choppers
Bringing home the proud, the few.
Hugs and kisses, tears and laughter…
Families once again made whole.
Missing: all the ones who perished,
Etched in freedom's honor roll.
Through the years you've bravely left us,
First to fight and first to die.
Proud marines, God guide and keep you.
Freedom's heroes, Semper Fi!
Silence
Silence is golden, the wise people say,
And I'm in agreement in every way.
It's only when silent we hear the Lord's voice,
Giving us reason to praise and rejoice
For all of the gifts He sends down from above.
Yes, His love is silent; His silence is love.
Sisterly Love
They called her Mary, Queen of Scots,
A bonnie lass was she.
She felt that England's throne was hers
By right of heraldry.
But Liz, old Henry's other girl
Employed her royal power
To lure fair Mary from her lair
And lock her in the tower.
"Kill her, kill her, she's a threat!"
Her ministers did hiss.
But Liz was loathe, for as we know
Fair Mary was her Sis.
"Kill her, kill her!" still they railed,
"It's best if she is dead."
And so, at last, Liz gave the order,
"Roll her papist head."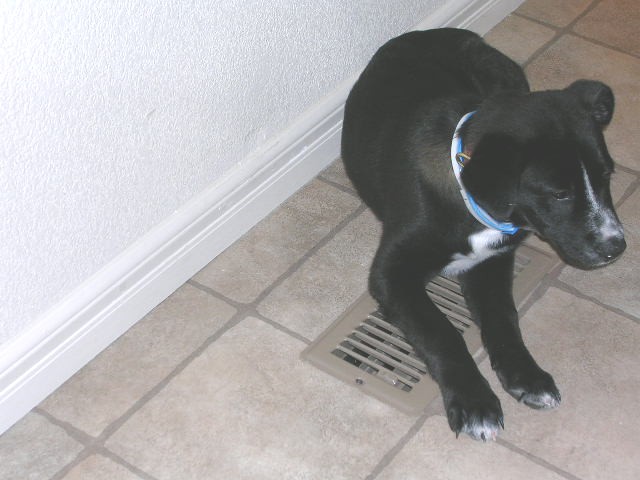 Sonny
We lost our best friend yesterday,
God came and carried him away.
While here he never did complain,
'Though at the end he was in pain.
We were his pack, he yearned to stay
To guard us for another day;
We had him since he was a pup
And trained him during growing up
To be our loyal, stead fast friend ...
Protect and guard us 'til his end.
The smartest dog I ever knew,
And brave, courageous, noble too.
I know this grief that makes me sad
In time will die, and I'll be glad.
We had him for a little while
To make us laugh, to make us smile.
Perhaps when grieving's time is up
We'll get ourselves another pup.
But though he's brave and smart and funny,
There'll never be another Sonny.
Special Time
A Paean to Middle Age
It's that special time of year again
When Halloween is nigh.
The trees are turning color,
Flocks of birds are on the fly.
One day is gray and overcast,
The next one clear and bright.
The crops are mostly gathered,
Jack Frost visits in the night.
Another year has passed by
And I find myself still here...
Three-sixty-five days older
(Not much wiser for't I fear).
But does it really matter,
When you take things overall,
If a man has missed the Nobel
'Ere he's seen another fall?
He travels down a stretch of time
The distance of a life.
With luck he has some young ones
With the aid of comely wife.
His body goes from boy to man,
From man to older gent.
His days, like pennies squandered,
All too soon are mostly spent.
Yet who would turn aside,
Lamenting seasons come and gone,
When crimson-bowered country lanes
Invite the traveler on?
With dazzled eyes we press ahead
('Though winter snows draw near),
Bewitched by all the beauty of
This Special time of year!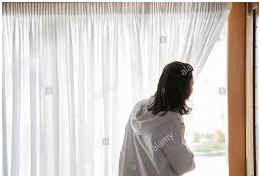 Spring Fever
When I was young…
O' luscious, throbbing verdant season,
Full of promise, void of reason!
Rolling hillsides greenly blushing,
Snowmelt sending streams a-rushing!
All my senses drunk and reeling,
Loins afire with ancient feeling!
Whence this unfamiliar aching,
Filling chest and heart a-breaking?
Might the robin's purposed quest,
Weaving grasses, building nest,
Offer clue to this strange yearning
Coursing through my veins a-burning?
Will yon window box's crocus
Bring my problem into focus?
Could the eyes, through curtain peeking,
Hold the answer I am seeking?
There! A shy smile now in view!
Behold, the cure for spring is YOU!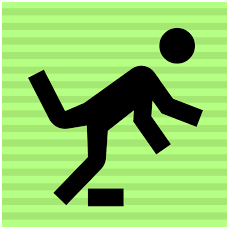 Stumbles On The Way
Like pages of a favorite book, the leaves of time drift by,
Impossible to grasp and hold, like breezes or a sigh.
The faces from the halls of mem'ry visit when I sleep,
The dreams persist and haunt me in the morning's stealthy creep.
My heart was broken once or twice, I answered in return,
Met many a dainty offer with a callous, thoughtless spurn.
Perhaps regrets that haunt me now will serve as meager pay
For sins of youth that I must answer for on Judgment Day.
Like those who err and then must stand before a mighty seer,
I seize upon a miracle that softens all my fear:
A gentle soul died on a cross so that on Judgment Day
A fool can be redeemed despite his stumbles on the way.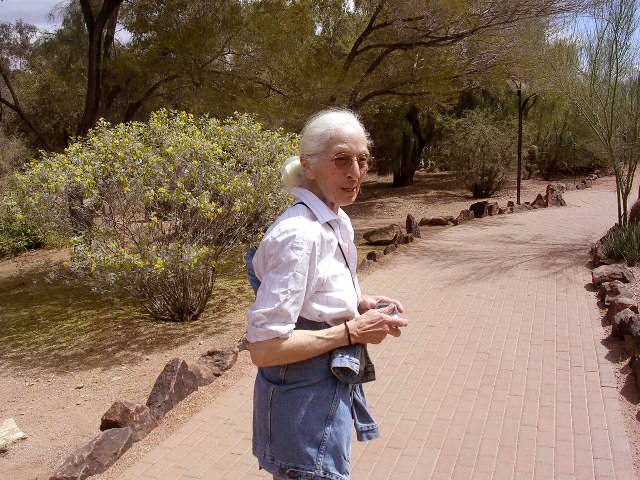 Talk to You Later
A Farewell Message to My Sister
"Talk to you later," I would say
When 'ere we said goodbye,
And now I do it in a poem
With memory and sigh.
You were unique in all the world;
You had a way and style,
And even now, though gripped by grief,
Your memory makes me smile.
Your daughter said you went in peace
To sounds of angels' wings,
And I believe there's truth in that …
In that and other things.
For when you said you didn't believe
In Jesus, God's Dear Son
I knew right then that your
Creator's work was yet undone.
For as you left He met you
And He gazed at you and smiled,
And told you with the voice of Angels,
"Welcome home My Child."
A Thanksgiving Epiphany
I had the buck square in my sights that cold Thanksgiving morn.
I'd been so careful not to step on twigs, lest they should warn
This noble stag, this king of kings, this patriarch of deer
That man, the dreaded enemy of all things wild, was near.
We were so close I all but smelled the musky scent of fall
That signaled time for him to seek the does, with antlers tall.
Perhaps it was the thought of them that made him easy prey
For my stout gun, now poised and set to take his life away.
But then he turned his handsome head; our eyes met through the brush,
And then and there I knew my weapon would not break the hush.
Instead I bowed to him, my rifle lowered as I smiled
And vowed thenceforth that I would be a friend to all things wild.
I'd spend my life waging a fight to let them go on living.
With joyous heart I turned and headed homeward for Thanksgiving.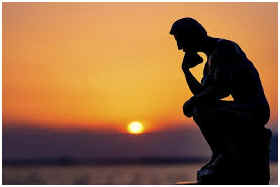 The Time for Reason
The end of days will not be mushroom clouds,
'Though many died and many more yet may.
It will not visit cloaked in famine's shrouds,
'Though many fall from hunger 'long the way.
Its cause will not be ills that have no cure,
'Though these may decimate us one sad day.
The end of days, quite simply, is obscure…
Its cause no man with certainty can say.
But this we know, if we but pause and think
('Though some would urge us headlong t'ward the brink):
Our end is not a promise carved in granite;
Our days need not be numbered on this planet.
Although a brighter future's ours to lose,
Extinction need not happen if we choose
To be the wise ones God Himself designed,
And use His gift to us: the human mind.
The choice is ours, it's given us to be
The masters of our fate and destiny.
For all things there's a time and there's a season.
And now it would appear's the time for reason.
The Sign Post
There is a sign post from the past, but one we still can see.
It speaks its sacred message 'cross the years to you and me.
The Man who stained it with his blood two thousand years ago
Left it to guide each one of us because He loves us so.
Death could not hold this gentle soul. He left Earth Easter Day,
But we can reach Him any time. His sign post shows The Way.
So Long
On my terminally ill father-in-law's last departure from Phoenix
So long, my valley in the sun,
My Arizona days are done.
My daughter, Marge, will tarry there
To flourish in your desert air.
For me, it's back to Lincoln town
To lay this weary, old head down.
It has its Arizona dreams
Of verdant links and putting greens
To warm it during coming times
In broad Nebraska's cooler climes.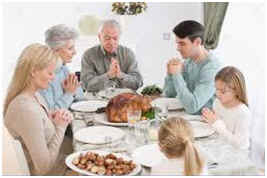 A Thanksgiving Blessing
Lord, bless our family, every one,
Mother, Father, Daughter, Son.
Thank You for this special day
When our country men can say,
"We are safe and we are free
To be all You wish we'd be."
Show us how to keep this right
Through each future dangerous night
'Til sweet liberty is won
For our brothers, every one.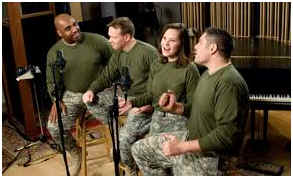 Their Songs on Earth Forever Mute
Every time I hear the news
Another soldier's lost his life,
Deep in my soul I sing the blues,
It cuts my heart like whetted knife.
I slowly raise an aging arm
In hopes to send him on his way
Where, safe at last from battle's harm,
He'll sing God's praise one bonnie day.
So many falling yet once more
In lands which I have never seen,
Across the sea on foreign shore,
Trapped in the old, familiar scene.
Please, God, grant that I'll nevermore
Be asked to give that last salute
To young lives sacrificed in war,
Their songs on earth forever mute.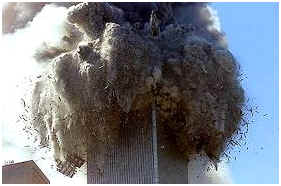 Those Who Fell
Those who fell on 9/11
Sing your songs of sadness; take your leave now.
Cry for those who left us that dark day.
Bow your heads, weep angry tears and grieve now.
Pray that time will take the hurt away.
Fathers, mothers, sons and daughters taken…
Senseless acts of hate swept them away.
All our hopes and dreams for them forsaken,
All our hearts so broken that sad day.
But we know…experience has taught us
Freedom isn't free; we've had to pay.
Down through hist'ry evil ones have fought us,
Tried to steal our liberty away.
Once again we're asked to stand the test now,
Meet the foe and triumph in the fray.
Lift your heads, resolve to do your best now;
Those who fell live on to light the way!
Time's Thief
Life is Short
The list is long (too long, perhaps),
the list is long, my friend,
Of men (and women too, no doubt)
who pierce and dash and rend
Their hearts asunder on a cause
full lost for many years ...
A fact quite clear to all but they,
their vision blurred by tears.
Maugham's 'Human Bondage',
Wilbur Mills' disgrace and fall,
Countless more less famous,
all ensnared, forsaking all
On a fruitless quest,
denying that their love's been spurned ...
Squandering their precious years
on passion unreturned.
To Thee We Sing
A salute to our veterans
You took the points and led the ways,
You felt the bullets, led the charge
In all your country's deadly frays
Beside a friend, a guy named "Sarge."
The bravest ones didn't make it back,
They're buried in some foreign lands,
Their bodies riddled by the flak
That strafed a thousand beaches' sands.
Of those with wounds, some found their way
Back to a special placed called "home."
Too many maimed one dreadful day
To list within a grateful poem.
Know we salute you, every one
Who answered to your country's call.
We honor all who fought and won,
And, yes, the ones who still will fall.
The world is yet a dang'rous place
Where still we feel the despot's sting.
To thee who ran sweet freedom's race ...
To thee, brave hearts, to thee we sing!
Tomb of the Unknown Soldier
A trip to Arlington National Cemetery
Most sacred shrine in all the land,
They come here from the battle's scourge ---
From Iwo Jima's bloody sand ---
From cannon's roar at Valley Forge.
Cut down while in their prime of life,
We bring them here 'neath flags unfurled,
Their bodies shattered by the strife
Of wars fought 'round a troubled world.
They lie in graves without a mark
'Neath grass all neatly clipped and mown,
From whence their souls may now embark
For heaven, where their names are known.
Toward the Bye and Bye
My sister, Patty Dawn is gone. My Mom and Dad are too.
My Aunts and Uncles all have left. My Cousins? Quite a few.
Like Ring Around the Rosie, players falling to the ground.
Once tied to life by subtle strands, they are no longer bound.
The end effect on me I must admit can't be denied:
Too soon, too soon my name must join the list of those who died.
Am I afraid? Perhaps a bit, but really not a lot.
For I was blessed with her … a better friend no man has got.
My fervent prayer is that she'll hold to life until I die,
And only then will come and join me in the Bye and Bye.
Unstoppable We
When snow blows horizontal to the ground,
And stars are hidden by the scudding clouds,
I lie and marvel how the creatures 'round
My cabin duck death-angel's dreaded shrouds.
I could not last a single night like this
Outdoors, 'though garbed in all my warmest togs.
And yet, before I hear the teapot's hiss
The coyotes welcome dawn like carefree dogs.
I wondered at such things once to a friend.
A philosophic type … a Greek was he.
I'll not forget his words until my end;
And here in verse is what he said to me:
A thousand generations in these parts
Has made the savage, winter winds to seem
As normal to their stalwart, robust hearts
As Summer's breeze and morning sunlight's beam.
It's we who are the marvels, don't you know,
Who with our wits and brains so bright and smart
Have learned survival through the months of snow
Far from the tropics where we got our start.
And as I pondered on my wise friend's words
I saw what special creatures we must be:
We cannot float unaided with the birds,
Nor swim on breath alone beneath the sea.
Yet even these strange realms we've made our own
With planes and aqua-lungs and other gear.
And now plan out in empty space to roam
Far from the safety of this biosphere.
What strange and hostile places we find there
Will test us once again, but we'll not fail
In time to make our homes in other air,
On other worlds to which we boldly sail!
A Warning?
Nobody saw it coming 'ere it streaked 'cross Russia's sky,
"It is the end," the people cried, "we all are doomed to die!"
It smashed into the earth; left many wounded in its path.
It seemed to give an evil world a taste of heaven's wrath.
It had a bigger brother which, thank goodness, missed us all.
The scientists had warned of it ... an imminent close call.
The smaller one surprised them though. It hurtled to the ground,
Destroying all at point of impact and for miles around.
Giving even wizened men of reason room for pause,
Whether it was simply chance, or was there other cause?
Could this be God's stern warning that we'll reach the end of days ...
That we will join the dinosaurs if we don't change our ways?
We the People
As elections draw closer and all had their say,
Then like it or not, at the end of the day
Freedom insists, 'though some hearts may be broken,
"The contest is over, the people have spoken."
Once more we'll join hands, a nation united ...
A process on earth that is too rarely sighted
Of voters electing their rulers of choice,
Then welcoming winners with one common voice.
And after the winners have governed awhile
We'll get to choose new ones, democracy-style.
It's what makes us special, and can't be denied:
In liberty's home we the people decide!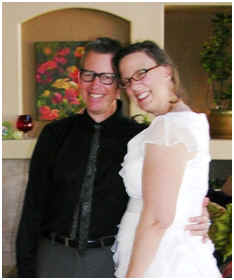 Wedding Memories
On my daughter's wedding day
Chuck was there to greet us and suggested by and by
He'd play some Hearts in earnest if we promised not to cry.
Gene and Carole were busy taking photographs galore,
With daughter Cheryl rounding out the album, snapping more.
Charlie boy and Vincent had become good friends and pards,
Dreaming they'd outfox and beat the master playing cards.
Ted, the groom, was dressed up from his head down to his toes,
And Stephanie was busy scatt'ring petals of the rose.
Adrian was tasked with bearing all the wedding rings,
And Marge was busy tending me, among some other things.
Sandy played the ivories and Julia sang so nice
It warmed our hearts and spirits like spring sunshine melts the ice.
Melissa looking beautiful in many-ruffled gown,
And David helping out by leading her the aisle down.
And I was acting bravely, vowing that I wouldn't cry,
My head awash with memories of her in times gone by.
But in the end I broke my vow and honestly must say
I shed a tear of sadness when I gave my girl away.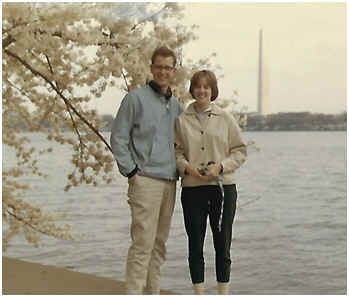 Where Did It Go?
On our golden anniversary
It seems like only yesterday,
Yet fifty years have fled
While leaving only memories
To linger in their stead.
We once were young and so in love
I took you for my wife,
Convinced it was the best thing I'd
Accomplish in this life.
Our youngsters came, brought with them joy
They left the nest when grown,
And now in married life they raise
Sweet babies of their own.
And you and I, with time and luck,
Have comfortably grown old.
But summer's breeze that warmed us once
In autumn's growing cold.
And yet, as winter dims my eyes
I do not miss the beams
Of young love's sun when I embrace
The woman of my dreams.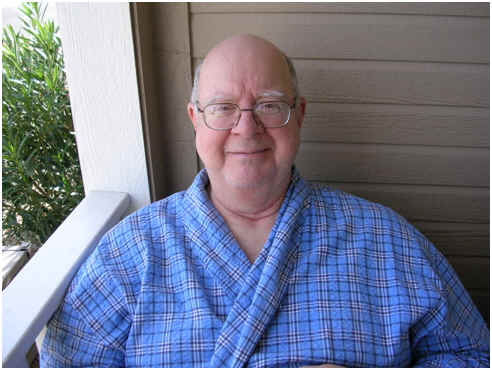 Why?
Why have the gray hairs
Grown thick on his hand?
Why has adventure
Turned boring and bland?
Why have his eyebrows
Grown hoary and white?
Why are the clothes that
Once fit now so tight?
Why do his knees feel
So stiff on a rise?
Why for no reason do
Tears fill his eyes?
Why's he grown fearful,
The man once was so bold,
Cowering now
In a body grown old…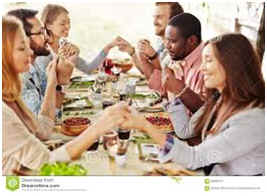 Why I Celebrate Thanksgiving
When leaves turn gold and feathered friends
Take leave the arctic air,
Thanksgiving rolls around again
And once again we're there.
America's one special day
When free men everywhere
Give thanks to God for all the gifts
We lucky Yankees share.
Most precious gift of all, for me,
Is freedom, for you see
It's only when we're free to choose ...
It's only when we're free
That we dare hope for happiness,
For lives that are worth living.
Yes, most of all our freedom's why
I celebrate Thanksgiving!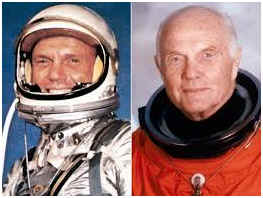 With Proud Hearts Now We Whisper

All my heroes leave me and I can't help wondering why.
The latest: one who in his boyhood prayed that he would fly.
The dream came true, he flew our fighters during World War II,
And later carried into space the red, the white and blue.
Later still he went to Congress, served for many a season,
Always ready, in the din, to ask for quiet reason.
At 75 he was the oldest yank to orbit Earth,
And once again, as scientist, he proved his grit and worth.
He left today at 95 and flew up to the sky.
With tears of thanks we waved to him and bid him fair goodbye.
As with all heroes, we must wonder where we get such men.
With proud hearts now we whisper in our souls,
"Godspeed, John Glenn."